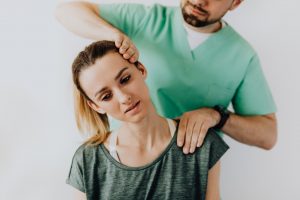 If you've ever scrolled through network TV in the middle of a weekday, you've probably come across one or many commercials for personal injury law firms. One of the phrases these advertisements throw around are "pain and suffering." This isn't just a snappy expression designed to get your attention; in Georgia, pain and suffering is actually a legal item of damages. In other words, you might be awarded money to compensate you for your pain and suffering after a serious personal injury. 
Economic vs. Non-Economic Damages
After you submit a personal injury claim or file a lawsuit, the other party will begin determining a proper payout (assuming it is determined that you deserve compensation in the first place). The first order of business is calculating your economic damages. These are expenses that have a particular dollar amount attached to them. Common economic damages are lost wages, doctor bills, pharmacy bills, and general medical costs.