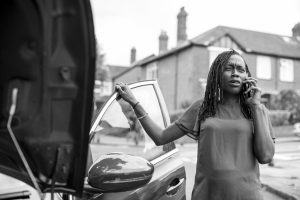 In the hazy aftermath of a car accident, it can be difficult to determine how to behave and what steps to take. Besides getting to safety, you also have to worry about preserving your eventual claim with your insurance company. This blog will cover some of the important details you need to know if you are involved in a serious auto accident in Georgia. 
Call the authorities and get necessary medical attention.

This is crucial even if you haven't suffered any visible injuries. Many health problems, like traumatic brain injuries and other internal wounds, are often not immediately visible. Besides taking care of your health and wellbeing, getting medical care for any injuries is important for your eventual claim (documenting medical expenses). Generally, it is also against the law to leave the scene of an accident. 
Take pictures, interview witnesses, gather (and preserve) evidence.

Unless it is unsafe to do so, take out your cell phone and take a copious amount of pictures at the scene. Be sure to get closeups of the damage to your car and any visible injuries. When emergency vehicles get to the scene, they will clean everything up fairly quickly, so time is of the essence. Get contact information for anyone you think may have witnessed the accident; you don't necessarily have to put them on the spot and interrogate them about what they saw. It can be useful to get a binder or folder so all documents pertinent to the accident can be in one place.